Recording of panel discussion now available
Earlier in March, the UN High Commissioner for Refugees Filippo Grandi visited the Peace Research Institute Oslo (PRIO) to participate in a panel discussion on how best respond to global displacement, co-hosted by the Norwegian Centre for Humanitarian Studies (NCHS). You can now listen to a recording of the discussion below.
Other panelists included Jan Egeland, Secretary General of the Norwegian Refugee Council, Gunn Jorid Roset, Director of Section for Humanitarian Affairs at the Norwegian Ministry of Foreign Affairs, Maja Janmyr, Professor in International Migration Law, and Olivier Mukuta, Co-founder of VipiCash. The discussion was moderated by Maria Gabrielsen Jumbert, Research Director at PRIO and Co-Director of the NCHS.
The panel discussed how the international community can work together to protect and assist refugees, and to find durable solutions to increasingly complex displacement situations, such as the unfolding situation in Ukraine. The space and place for refugee participation in shaping these processes and outcomes was also discussed.
The panel was co-hosted by NCHS and the Norwegian Ministry of Foreign Affairs, in association with the PRIO Migration Centre and the Norwegian Red Cross.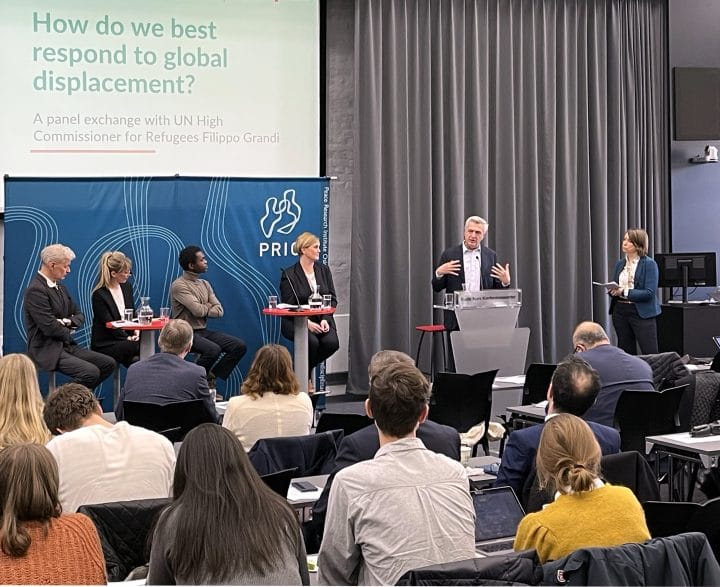 Image credit: PRIO