Book reveals the complexity of lived experiences of displacement
In her new book titled 'Helping Familiar Strangers: Refugee Diaspora Organizations and Humanitarianism', Postdoctoral Researcher Louise Olliff focuses on activists within the refugee diaspora organisations (RDO) and their relationship with those experiencing forced displacement.
Investigating the intersections of humanitarianism and refugee studies, the author explores narratives, power relations, accountability and economies surrounding the international refugee regime in understanding the causes of, and planning responses to, forced displacement.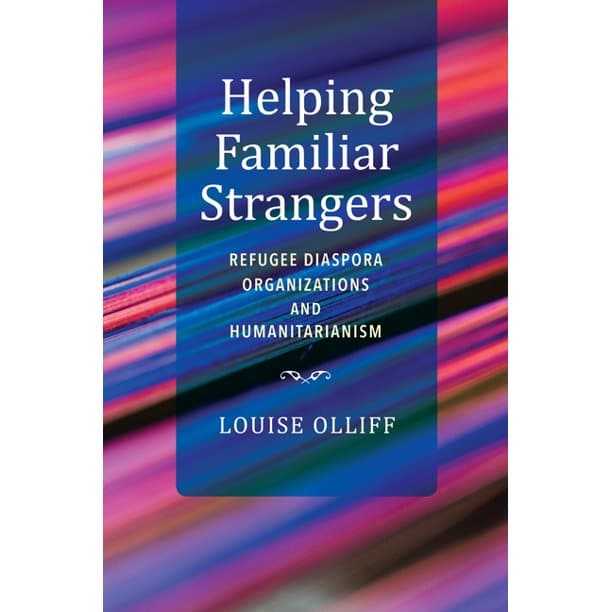 The book brings together voices of resettled and displaced persons, RDO representatives, and humanitarian professionals in Australia, Switzerland, Thailand and Indonesia.
Reviewed by the Director of the Norwegian Center for Humanitarian Studies Antonio De Lauri, the book offers a significant contribution to recognising the role of former refugees' knowledge, skills, connections and experiences in helping out the "familiar strangers" they reach.
Key reading for students and scholars studying forced migration, refugee studies, asylum seekers, humanitarianism, diasporas and transnationalism.
Editorial review
Helping Familiar Strangers unravels the motivations and dynamics that inform acts of helping, with a specific focus on refugee diaspora humanitarianism…Olliff's argument is convincing and well-grounded.
— Antonio De Lauri, author of The Politics of Humanitarianism
About the author
Louise Olliff is Postdoctoral Fellow in the School of Regulation and Global Governance (RegNet) at Australian National University (ANU), Senior Policy Advisor for the Refugee Council of Australia, and Adjunct Fellow at the Humanitarian and Development Research Initiative (HADRI) at Western Sydney University.