Genealogies of humanitarian containment in the Middle East and Europe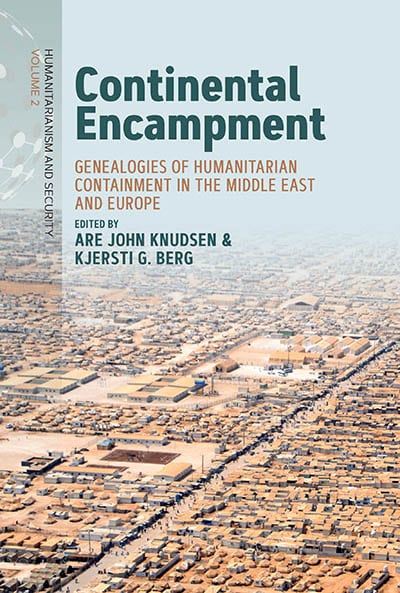 According to the UN Refugee Agency (UNHCR), Syria remains the world's largest displacement crisis, with more than 13 million people having either fled the country or being displaced within its borders. As a result, the Middle East is one of the world's largest refugee-hosting regions. "The measures to prevent refugees and migrants from leaving the region, and returning those who do, has made the region a zone of containment where millions remain displaced."
This edited volume, Continental encampment: Genealogies of humanitarian containment in the Middle East and Europe, "explores responses to mass migration and traces the genealogy of humanitarian containment from the Ottoman Empire and the emergence of the first refugee camps to the present-day displacement 'crises' and the re-bordering of Europe."
Edited by Are John Knudsen (Research Professor, Chr. Michelsen Institute, CMI) and Kjersti G. Berg (Postdoctoral Researcher, CMI and Associate Professor, NLA University College), the volume includes chapters on the global origins of the modern refugee camp, the refugee crisis in Syria and resettlement experiences in Jordan, Iraqi refugees in Syria, architectures of containment in Beirut, and the history of Palestinian refugee camps. See the full contents here.
NCHS Director, Antonio De Lauri (Research Professor, CMI) contributes to the volume with a chapter on "Humanitarian Lampedusa and the Theatralisation of Crisis", along with NCHS Associate Synnøve Kristine Nepstad Bendixsen (Head, Department of Social Anthropology, University of Bergen) who writes on "The Labyrinthine Border Experience along the Balkan Route."
The volume is published by Berghahn Books and is also available as an e-book here.