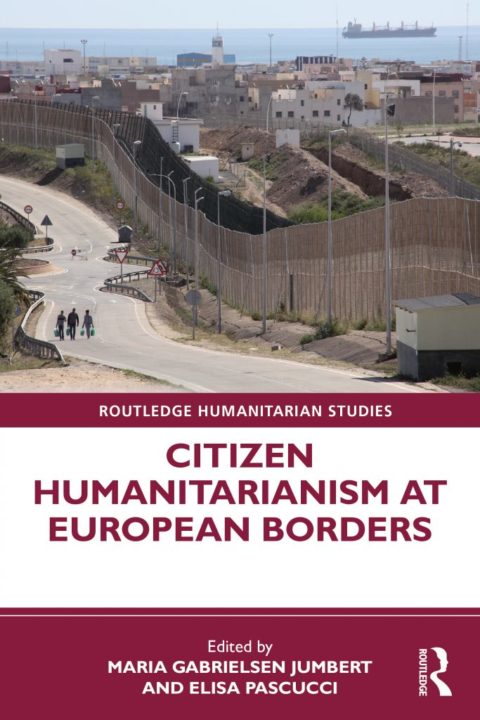 This exciting volume titled 'Citizen Humanitarianism at European Borders' is edited by NCHS Co-Director Maria Gabrielsen Jumbert (Peace Research Institute Oslo) and Elisa Pascucci (University of Helsinki).
"At a time of escalating tensions between states and NGOs engaged in migrant search and rescue operations across the Mediterranean, as well as in places where migrants have been kept in limbo, our book explores the emerging trend of citizen‑led forms of helping others at the borders of Europe", Maria said.
​This book sets out to interrogate the shifting relationship between humanitarianism, the securitization of border and migration regimes, and citizenship. Critically examining the "do it yourself" character of refugee aid practices performed by non-professionals coming together to help in informal and spontaneous manners, the volume considers the extent to which these new humanitarian practices challenge established conceptualisations of membership, belonging, and active citizenship.
This book is key reading for advanced students and researchers of humanitarian aid, European migration and refugees, and citizen-led activism.
This volume is the result of a Research Council of Norway funded research project, 'Humanitarianism, Borders and the Governance of Mobility: the EU and the 'Refugee Crisis'.