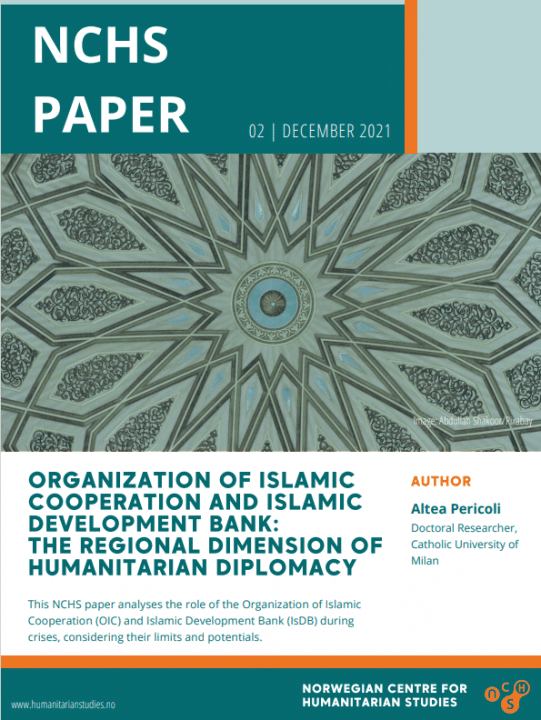 In this latest NCHS paper, "The Organization of Islamic Cooperation (OIC) and the Islamic Development Bank (IsDB): The regional dimension of humanitarian diplomacy", Altea Pericoli, Doctoral Researcher at the Catholic University of Milan, analyses the role of the OIC and the IsDB during crises, considering both their limits and potential.
Besides the diplomatic role in negotiating and mediating access to aid for vulnerable populations, another concept emerges from this analysis: the financial aspect of humanitarian diplomacy.
This paper highlights that while actors at different levels have to negotiate for access to aid, this access requires financial sustainability that can contribute to improving the resilience of vulnerable communities. For this purpose, the OIC and IsDB can mobilise innovative financing mechanisms when they intervene for ensuring access to aid for conflict-affected populations and play a crucial role in creating a space of dialogue between the international and local levels.
Altea Pericoli is a Doctoral Researcher at the Catholic University of Milan and a visiting PhD at Durham University, the Doha Institute for Graduate Studies, and the Chr. Michelsen Institute.
You can access the paper here or download a copy here: NCHS paper 02 – Organization of Islamic Cooperation and the Islamic Development Bank – The regional dimension of humanitarian diplomacy