Thank you to all those who participated in the conference!
According to the Global Humanitarian Overview, one in every 23 people now needs humanitarian assistance – a record 339 million people will need humanitarian assistance and protection in 2023.
So what will humanitarian assistance look like in the future?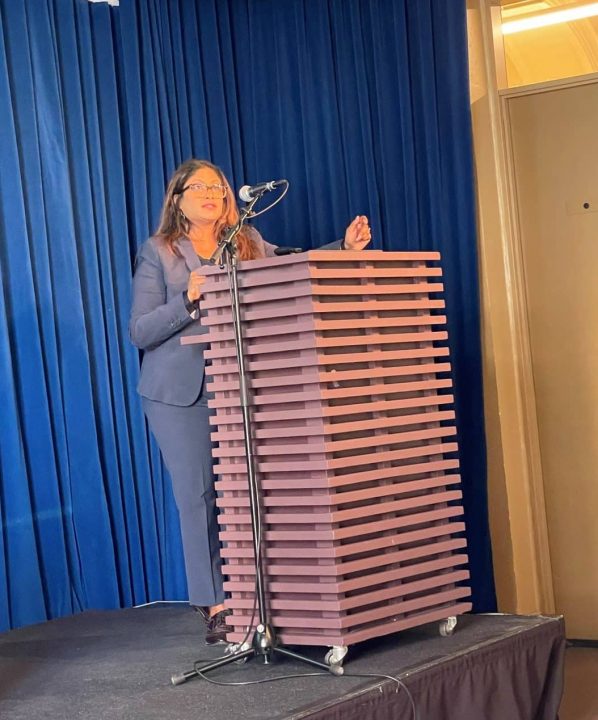 Earlier this month, the NCHS Humanitarian Futures Conference brought together experts from humanitarian research and practice to explore these questions in Oslo.
We were very pleased to have Amali Tower, Founder of Climate Refugees, deliver the opening keynote address on the dynamics of forced migration and displacement in the context of climate change. Tower highlighted that climate change drives three times more internal displacement than violence and conflict and argued the Global North is not doing its share to address this growing crisis.
With around 100 people in attendance over two days, the conference also included panel discussions on the future for displaced people, humanitarian governance, humanitarian design, innovation and technology, who are humanitarians, and the future of Norwegian humanitarianism.
Panels included a range of humanitarian practitioners from the Norwegian Ministry of Foreign Affairs, the Norwegian Refugee Council, the Norwegian Red Cross, Doctors Without Borders, A Drop in the Ocean and UN-HABITAT, as well as researchers and experts from all over the world, including Bangladesh, Kurdistan, Yemen, Germany, Netherlands, Ethiopia, India, the United States, Somalia, and Norway to name a few.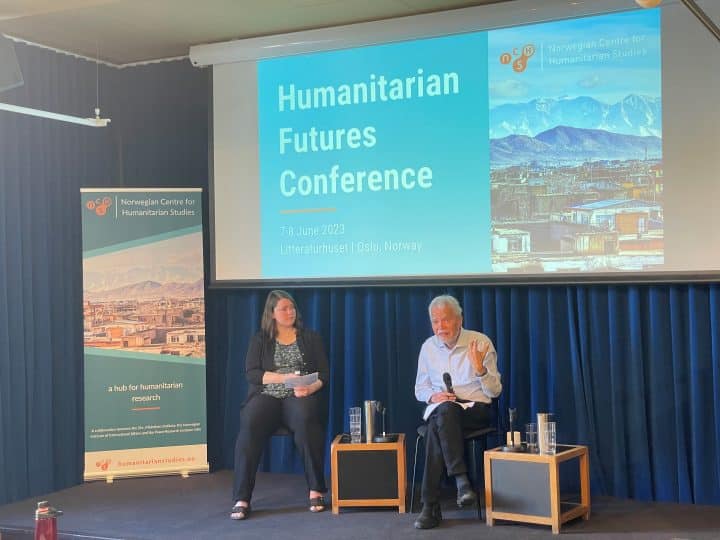 Held at the House of Literature Oslo (Litteraturhuset), day two of the conference opened with a thought provoking keynote by Mukesh Kapila, Professor, University of Manchester, offering a strong critique of a failing humanitarian system, where he claims only 60-70% of humanitarian aid reaches beneficiaries in need.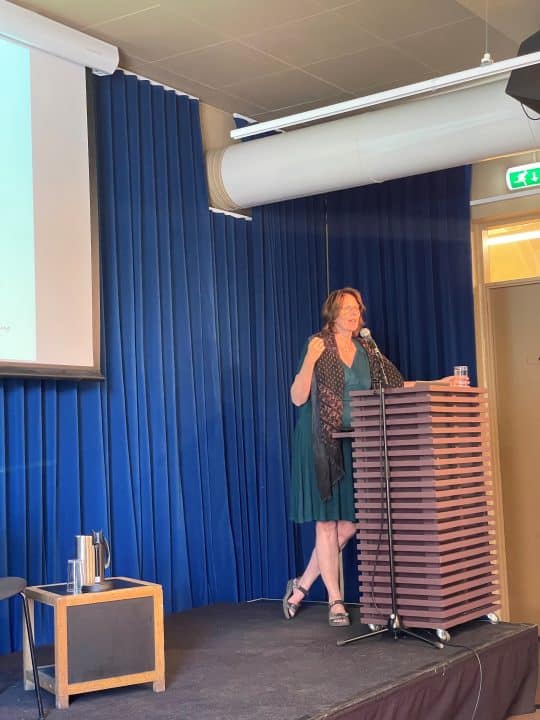 Dorothea Hilhorst, Professor, Erasmus University closed out the conference with a reality check for humanitarian action. Hilhorst called for a multidimensional view of humanitarian governance, including: (1) formal humanitarianism (the way governance arrangements are designed or meant to work), (2) real humanitarianism (the way in which formal governance arrangements manifest and evolve in practice),  and (3) invisible humanitarianism (the amalgam of household and neighbourhood level activities and networks for protection that happen outside of the gaze of the formalised governance arrangements).
You can now view a recording of the conference to catch-up on all the discussions. View day one here and day two here.
The NCHS would again like to thank all our presenters and participants for their contributions to a highly successful conference.
We hope to see you for more NCHS events in the future!
Sign up to the NCHS mailing list here to receive information on future events and the latest humanitarian research.